WHAT IS THE NEW FEDERAL TOURISM GROWTH STRATEGY?
There is some exciting news in the world of Canadian tourism!
After months of consulting industry groups, businesses, provincial and local governments, Indigenous partners, and Canadians from all walks of life, the Government of Canada unveiled their new federal tourism growth strategy, "Canada 365: Welcoming the World. Every Day." in July 2023.
In this post, we will talk about the Canada 365 strategy and why it's the ultimate boost for the travel bug in all of us.
The strategy aims to boost Canada's tourism sector while attracting more international visitors and promoting domestic travel within the country.
Will this be a game-changer for British Columbia?
In a nutshell, the Federal Tourism Growth Strategy is about bringing further large destination events and tourism attractions right here to our backyard.
CANADA 365: AN OVERVIEW
The Government of Canada is announcing the three main objectives of the strategy, to be achieved by 2030:

Increasing the tourism sector's contribution to Canada's GDP by 40% to $61 billion.
Adding 85,000 direct jobs.
Restoring Canada's WEF Global Travel and Tourism Development Index ranking from #13 to #7.

---
The government has also set out its main strategic priorities:
Investing in tourism assets – including $108 million over three years under the Tourism Growth Program.
Embracing the great outdoors- developing trails and urban parks.
Partnering to grow Indigenous tourism, the fastest-growing part of Canada's tourism market. 1 in 3 international visitors wish to experience Indigenous culture/events.
Attracting more international events – investing $96.5 million annually to promote Canada's brand around the world.
Improving coordination through a Federal Ministerial Council.
THE IMPORTANCE OF TOURISM TO THE EVENT INDUSTRY
Tourism plays a significant and interconnected role within the event industry, creating a mutually beneficial relationship that fosters economic growth, cultural exchange, and community development. The importance of tourism to the event industry cannot be overstated, as it brings a plethora of advantages to both sectors.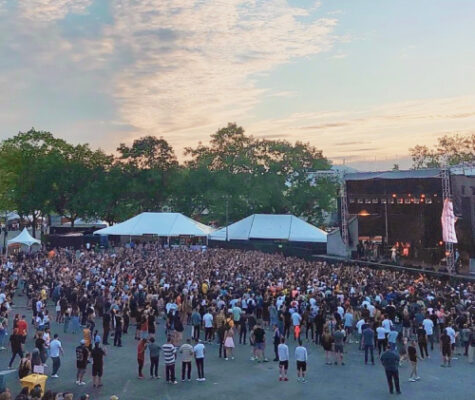 HOW WILL THIS AFFECT DESTINATION EVENTS?
With future events already on the horizon here in Vancouver, such as the 2026 FIFA World Cup and the 2025 Invictus Games in Whistler and Vancouver, the ripple effect has been set in motion from the economic impact to the increased demand. Let's take a look at how and why.
---
Economic Impact:
Tourism contributes significantly to the revenue generated by the event industry. When tourists visit a region for an event, they spend money on accommodation, transportation, food, shopping, and other leisure activities. This influx of spending boosts the local economy and supports businesses associated with events.
Increased Demand:
Tourists are often drawn to destinations due to events that align with their interests, whether it's a music festival, a sports event, a cultural exhibition, or a conference. These events create an additional reason for travellers to visit, resulting in increased demand for accommodations, transportation, and other services.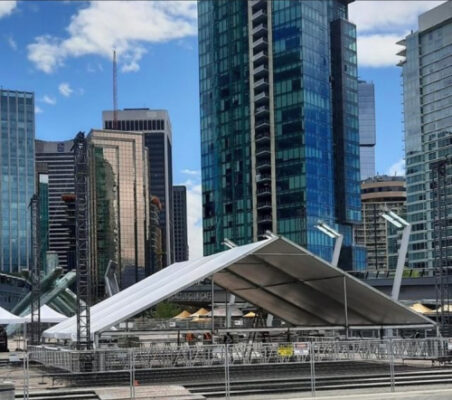 HOW THE TOURISM AND EVENT INDUSTRIES CAN BOOST BC EVENTS
There are many aspects to how the marrying of these to vital industries boosts BC as a whole.
Events attract a diverse audience, and tourism helps broaden the reach of these events. Tourists from different regions and backgrounds bring unique perspectives and experiences to the events, enriching the overall atmosphere and enhancing the global appeal of the destination. Also, events often showcase the local culture, traditions, and heritage of a region. Tourists attending these events get the opportunity to experience and appreciate the local way of life, fostering cultural exchange and understanding.
On the backend side of things, The collaboration between tourism and events leads to job creation across various sectors, including hospitality, transportation, event management, and retail. This bolsters local employment opportunities and supports livelihoods.
Events also provide a platform for destinations to showcase their unique attributes to a wider audience. Tourism organizations can leverage events to promote the destination's attractions, culture, and offerings, thereby enhancing the destination's brand.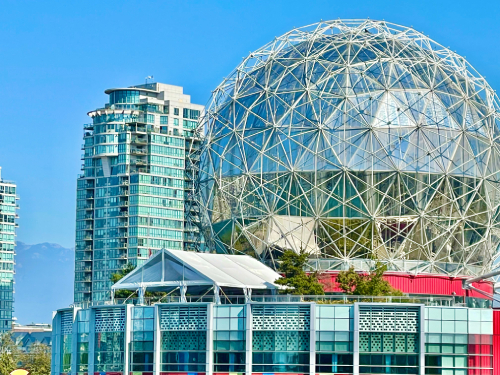 Lastly, if we look at sustainability, which is at the forefront of so many different agendas, the interplay between tourism and events encourages a focus on sustainability and responsible practices. Both sectors are increasingly recognizing the importance of minimizing environmental impacts and preserving cultural heritage to ensure long-term viability.
So what, if any, challenges do we face in getting to these goals and how do we solve them?

Issue 1: Getting people where they need to be.
The federal government is providing over 5 billion for responding to disruptions in the supply chain (as we all experienced during COVID) as well, as infrastructure like airports, rail, access roads, and ports, as well as ferries, VIA Rail, bridges and highways
Issue 2: Building the tourism workforce back, and better than ever.
During the pandemic, the tourism economy was the hardest hit and has taken years to recover, so investing in people is key.
The government is providing almost $200 million alone just for student work placements, plus almost three hundred million more for women and gender equality, official languages, and economic development.
Issue 3: Building Canada's Brand with world-class events and Festivals
Festivals and events are like the heartbeats of tourism, pulling in folks from around the globe and right here at home.
Our government is rebuilding. They're backing these festivals and events, investing $21 million in the next three years to support local artists, funding organizations,  and allocating funds for hundreds of sporting events, cultural activities and other projects.
In essence, tourism and the event industry share a symbiotic relationship that fosters economic prosperity, cultural exchange, and community development. The success of one complements the success of the other, creating a dynamic ecosystem that contributes to the growth and vibrancy of destinations around the world.
Successful events can serve as catalysts for the growth of a destination's event industry. Positive experiences during events can lead to word-of-mouth recommendations, repeat visits, and even inspire the creation of new events.
We can't wait to elevate the spaces of the amazing events and experiences coming. See you there.